Creating content that ranks well in Google and earns links can be incredibly difficult, especially in a B2B setting. But, if you know and understand the common pitfalls that prevent brands from getting their content to rank, you can overcome them.
In this session, you'll see real-life examples and solutions to the challenges brands face with keyword research, on-page optimization, and link-building (all through the lens of The Office).
Join us to learn how to:
Do better keyword research to inform your content strategy
Improve the on-page optimization of your content
Earn quality backlinks with your content
THIS SPONSORED WEBINAR FEATURES: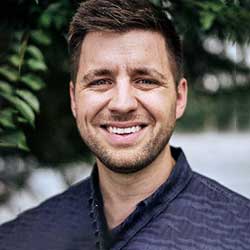 Michael Johnson has been in the SEO industry for 8+ years. He's developed hundreds of successful SEO campaigns and strategies for a variety of companies, ranging from small businesses to Fortune 500 brands. As the partnerships development manager at Page One Power, Michael provides actionable link-building and content-creation advice for people in the SEO industry as well as outside of it, and he helps brands find solutions for the problems they face in their SEO efforts.
SPONSORED BY:
Page One Power is an SEO agency specializing in sustainable link-building and strategic content creation. We create custom campaigns for brands committed to winning in search—designed to capture authority, improve rankings, and grow traffic. Better Links. Better Content. Better Service.